Exsonvaldes - Near The Edge Of Something Beautiful
(Volvox Music - 2009)
Revoici
Exsonvaldes
, 5 ans (c'est long !) après leur premier album qui nous avait fait découvrir leurs mélodies fragiles et douces.
A Day Like Today
reprend les choses là où ils les avaient laissé, histoire de se remettre doucement dans leur musique.
Lali
, le premier single nous envoie du côté de
Death Cab For Cutie
, influence que l'on ressent sur quelques autres morceaux (
Last Year
ou
Life In Pieces
). L'ombre de
Radiohead
(paix à leur âme) plane également sur le groupe (
84
ou
Old & Weak
et son finish toutes guitares dehors), disons qu'un esprit commun se dégage de leurs chansons. Le petit reproche que j'avais fait à l'époque était leur manque de diversité, défaut corrigé avec ce nouvel opus qui arrive à se tourner vers d'autres horizons (
Sunlight
qui louche aussi du côté de
Chokebore
) sans trahir l'univers du groupe.
www.myspace.com/exsonvaldes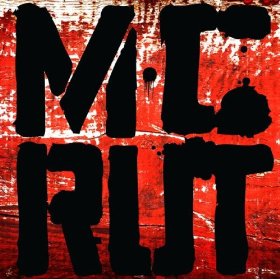 Middle Class Rut - MC Rut
(Bright Antenna - 2008)
Duo guitare / batterie (encore un!),
Middle Class Rut
se sont fait connaître par des prestations live endiablées (en 1ère partie de
The Bronx
ou
Burning Brides
notamment) et des chroniques dithyrambiques dans Kerrang!. Ce mini album s'ouvre avec un
All Walks Of Life
entraînant avec un chant pas très loin d'un Dave Grohl (sur le refrain), mais c'est un des rares écarts niveau voix car c'est plus du côté de Perry Farrel qui faut se tourner dans le jeu des ressemblances tant la voix à Zach Lopez ressemble à celle du leader de
Jane's Addiction
(sur
New Low
cela en est même très troublant). Musicalement c'est plutôt solide, la guitare est omniprésente (je me demande comment ils font en live) et ça sent bon les infus 90s comme je les aime (les gars citent aussi bien
Refused
que
Rage Against The Machine
). Une belle découverte qui me tarde à voir en concert.
www.myspace.com/middleclassrut